OEM SERVICE
SGREEN MANUFACTURING AND EXPORT IMPORT COMPANY LIMITED is a manufacturer of custom-made, OEM (origin equipment manufacture) wooden craft products, wooden pet toy, wooden kid toy, wooden children products, wooden kitchen tool, wooden products....
I. Factory:
1. Location:
1 - C5/14A Nguyen Van Thoi, Village 3, Qui Duc Ward, Binh Chanh District, Ho Chi Minh City
2 - Le Boi Street, District 8, Ho Chi Minh City

2. Area: 1.500 m2
3. No. of workers: 40 - 80
4. Production facilities/machinery: CNC, wheel sander, table saw, jigsaw, router machine, painting area, packaging area, warehouse, laser cutter etc.
Sgreen Manufacturing and Export Import Company Limited invested to build up factory with all machinery and equipment imported from Taiwan, China, Thailand, Germany...
Sgreen Manufacturing and Export Import Company Limited has enough functional equipment to produce, manufacture wooden kid toy, wooden pet toy, wooden kitchen tool and children furniture, such as Rip saw, Band saw, Six-spindle Moulder, Thicknesser, Cross-cut saw, Multi boring, Router, Hydraulic Assembly Racks,Table saw, Saw Blade Grinder, Band Saw Sharpener, Convey Painting system, Booth spray Painting, Automatic pad screen printing machine, Silk Screen Printing, Metal Detector,…

5. Besides, Wooden Gift has satellite factories specializing in different production: Paint factory with safety standards, Leather factory for round products, Woodcraft factory, etc.
6. Pictures of factory:

6.1 Yarn/Fabric Factory: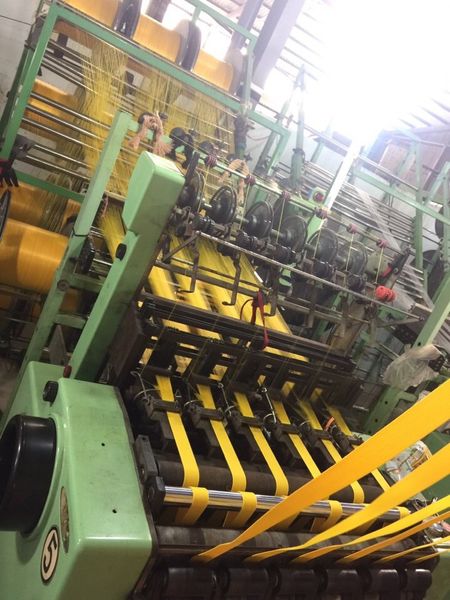 6.2 Wooden factory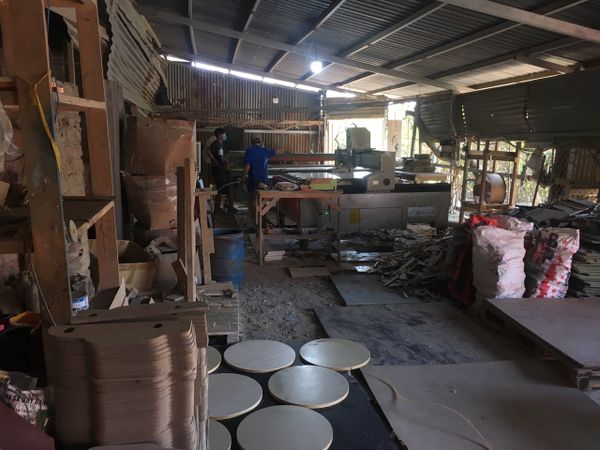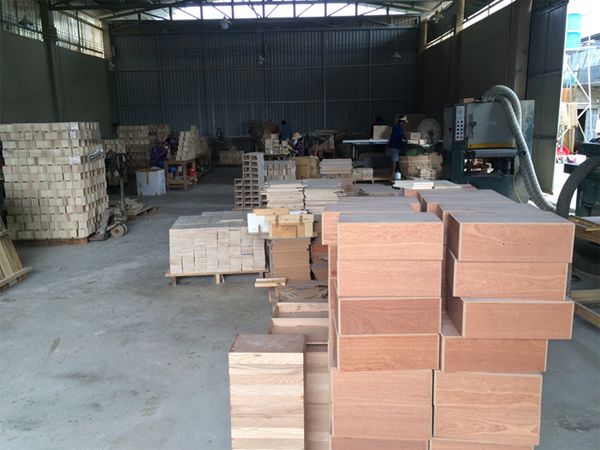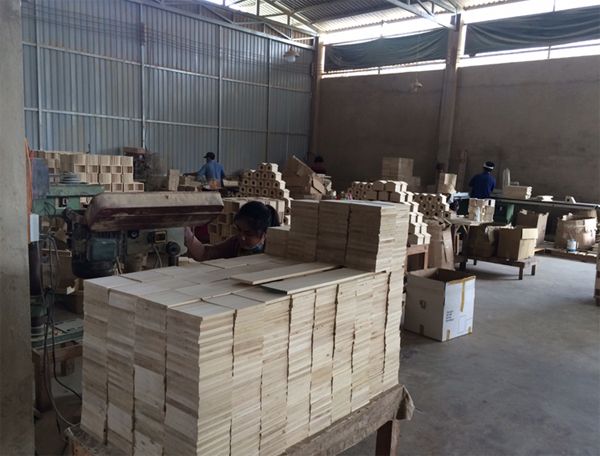 6.3 Metal/Steel workshop/factory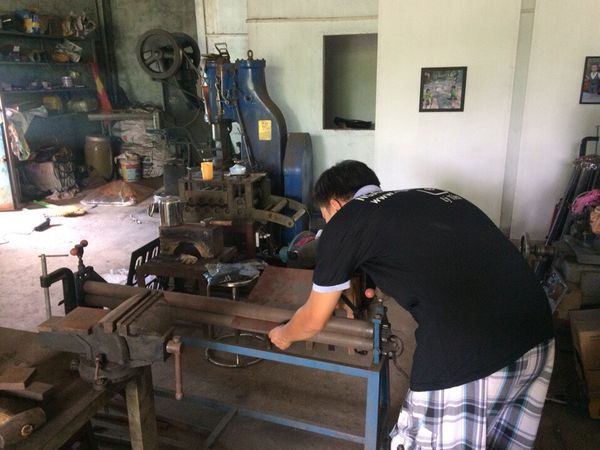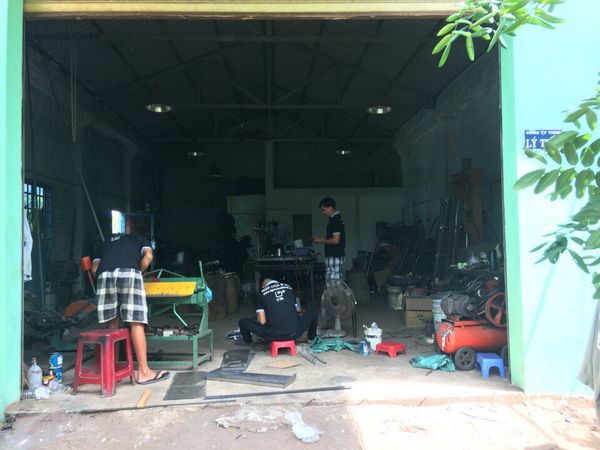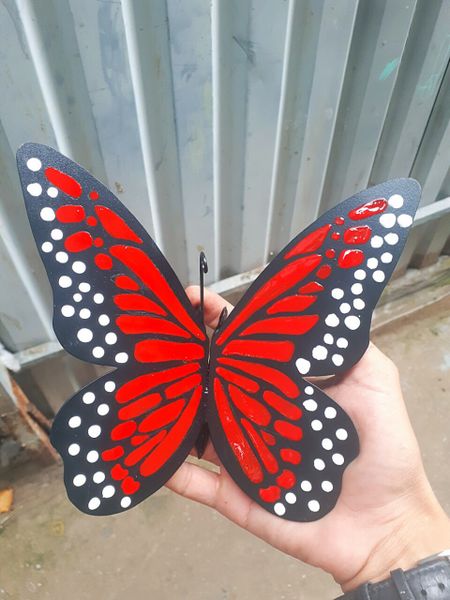 6.4 QC testing and assambling, packaging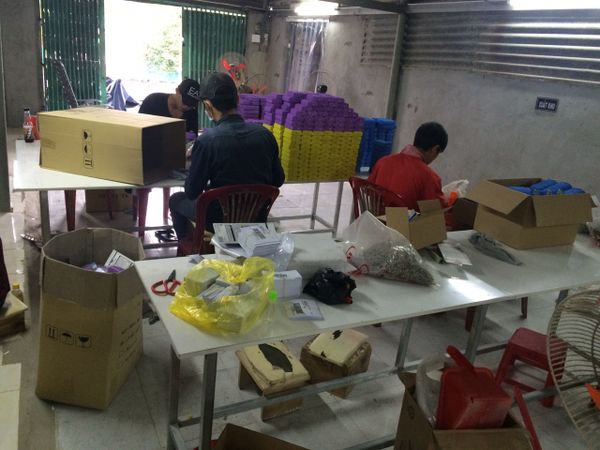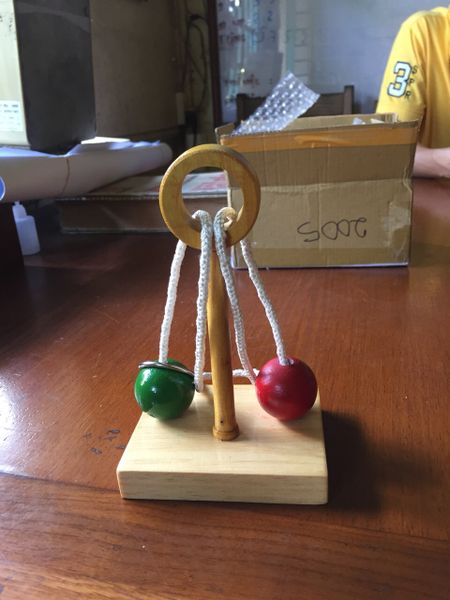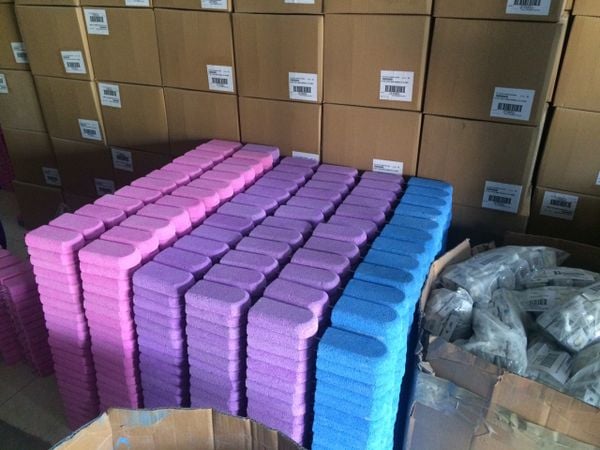 II. Customized, manufacturing to order of customers' design
1. Receive orders/enquiries/customers' design from customers  Brainstorm sample design idea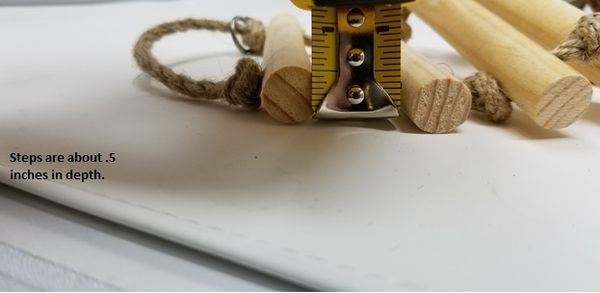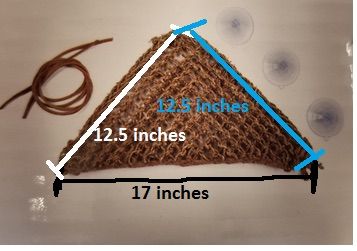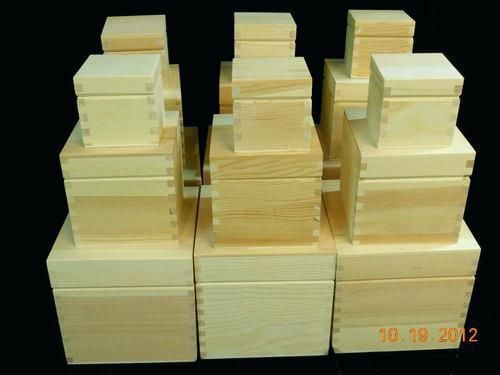 III. LOGO LASER ENGRAVING – COLOR PRINTING:
1. Color printing on wood: Sgreen offers logo color printing service on our wood products as a marketing added value to our customers
2. Color gradient printing on wood products

3. Metallic pressing on wood products

4. Logo laser engraving on wood products: Wooden Gift has invested in 3 laser cutting machines to offer better services to our customers, help them widely advertise their brand names via each of the wood product.

5. Laser engraving with color emulsion
All production procedures are handled by our well-trained, skillful and experienced staffs that are continuously learning to improve themselves to create more impressive, eye-catching and qualified products that will be able to highlight and differentiat themselves among the others as our customers' expectation.
Sgreen Manufacturing And Export Imoprt company limited is professional supplier, provider, manufacturer., exporter...
Sgreen supply, manufacture wooden producs, wooden kid toy, wooden pet toy, wooden kitchen tool, eco-friendly products....
Sgreen provide OEM (Origin Equipment Manufacture), customers' design manufacturing, customized products
Sgreen got quality certificate: SGS, CR, CE or any C/Q importer requested.